 Coming June 20, 2021!
#TCWRD is a Festival That Aims To…
Recognize the thousands of refugees living in our state and celebrate the diversity of cultures and experiences that they bring to our community.
Raise awareness around refugee issues, including: international conflicts and violence that create refugee crises, the refugee resettlement process both here and abroad, and the challenges and opportunities faced by refugees after resettling in Minnesota.
Build a cultural bridge between longtime Minnesota residents and our newest community members.
This celebration of culture and life brings Minnesotans together to recognize and uplift the diverse gifts that refugees bring to our state. Event-goers enjoy free live entertainment, food and vendors from around the world, children's activities, a community resource fair, and interactive educational displays.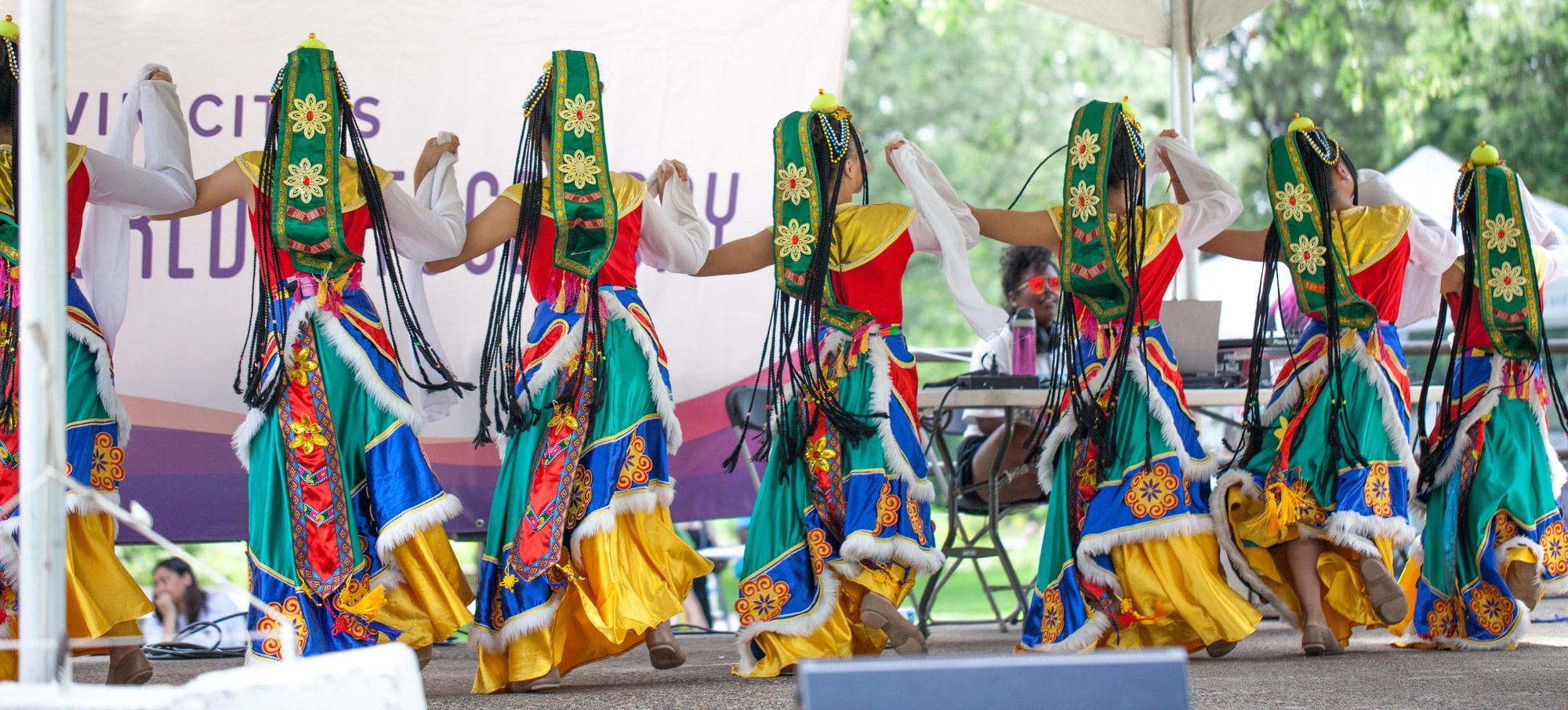 Virtual Performance
​A virtual platform will profile at least 10 artists/groups representing at least 8 nationalities inclusive of dance, music, spoken word and other unique performances by a multitude of performers (i.e., Hmong, Karen, Lao, Cambodian, Vietnamese, Somali, Oromo, Congolese, Sudanese, Russian, Latinx, etc.).
Food + Community
While 2021 will be a virtual event, look to 2022 to celebrate the cultures and experiences of Minnesotan refugees. The festival highlights local food trucks that serve culturally diverse food options, organizations dedicated to providing opportunities and improving quality of life for immigrants and refugees, and artists enriching Minnesota's communities.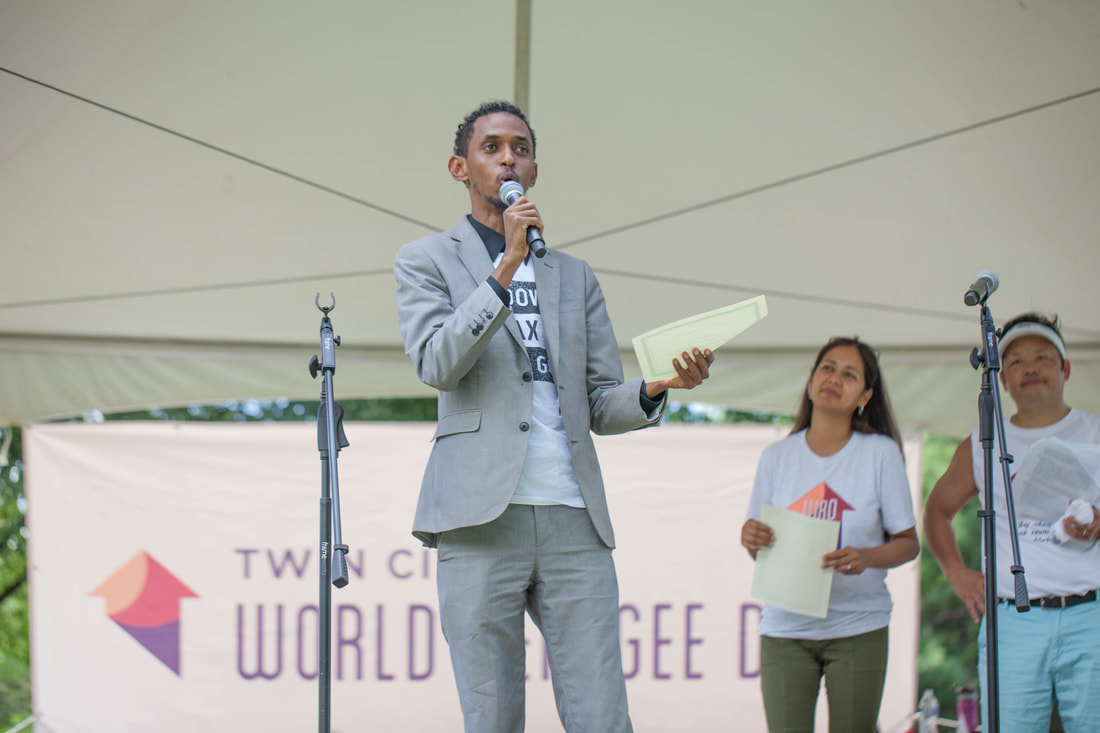 Recognizing Greatness
TCWRD2021 is a platform to uplift and celebrate all that refugees have brought and grown to enrich both local and global communities, and annually we strive to recognize amazing refugee community leaders that #ElevateOurVoices
​Although we live in world that can feel divided at times, the exceptional efforts and energies of many people unite our diverse communities. These leaders bridge our diverse communities in order to shift us to a collective cultural narrative that welcomes and accepts all.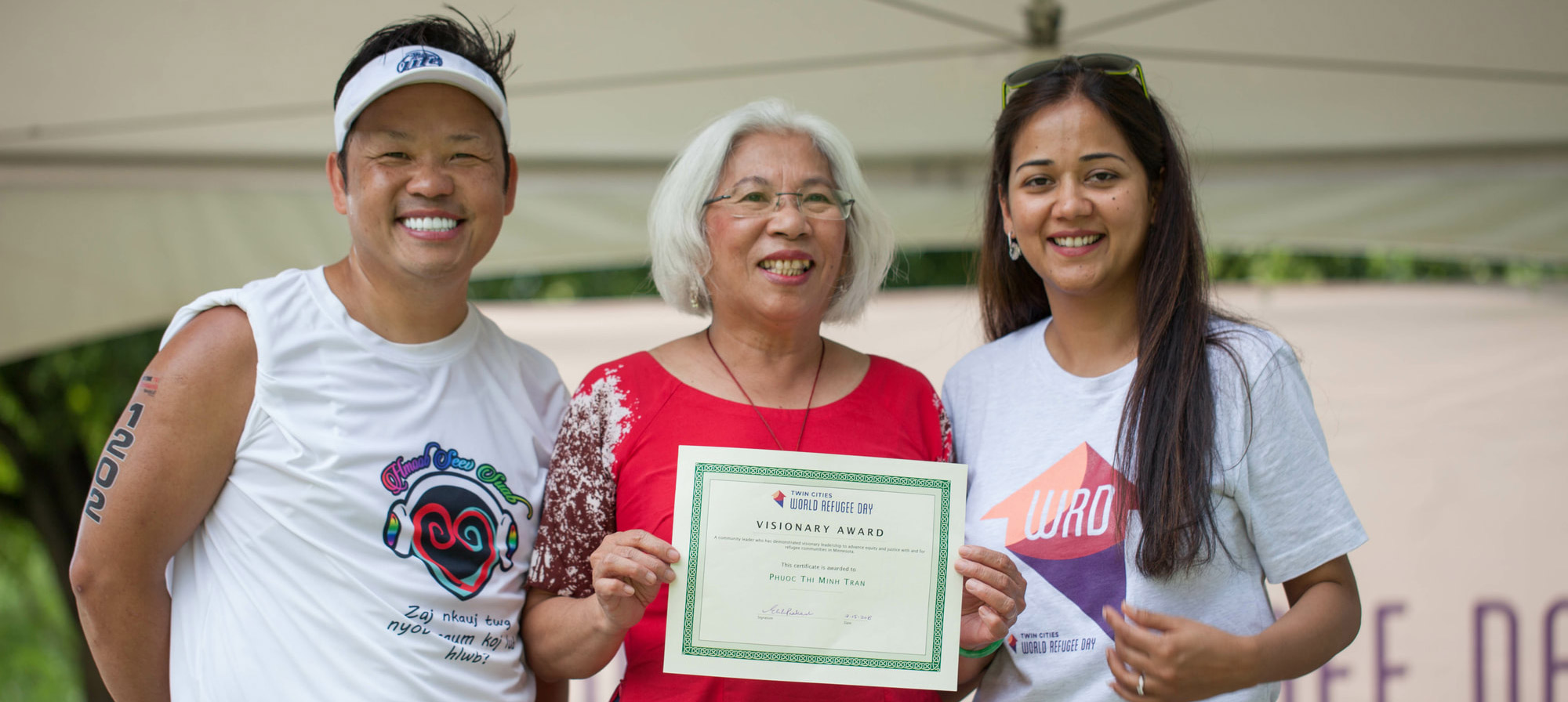 Nominate a Leader for TCWRD 2021 Now!