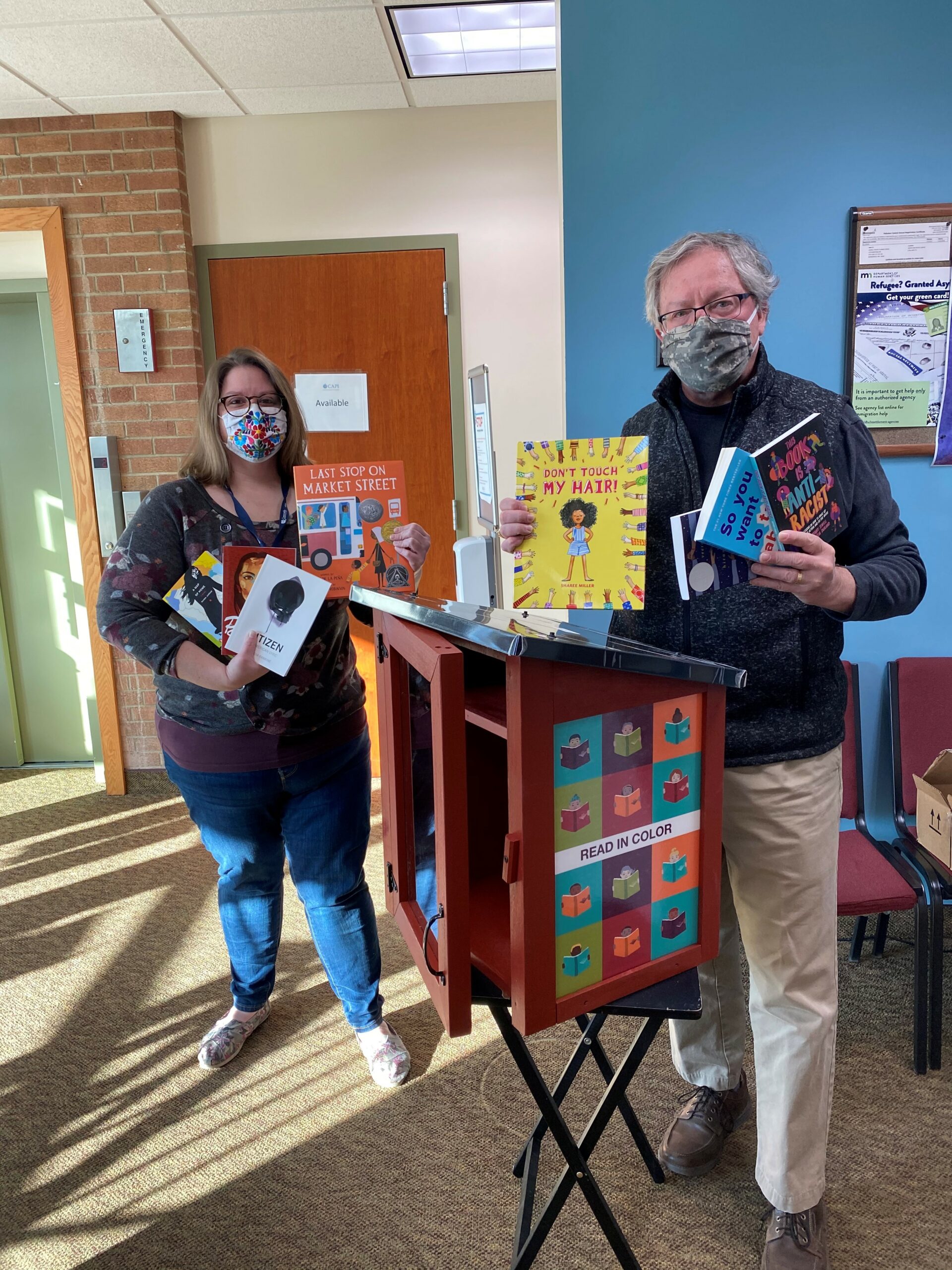 CAPI's South location on East Lake Street will be gaining a new colorful addition. Little Free Library, known as the "world's largest book- sharing movement" has selected CAPI to participate in the new Read in Color initiative. This initiative seeks to bring "diverse books to Little Free Library book-sharing boxes around the world."
On November 5, Little Free Library Executive Director, Greig Metzger, met with CAPI's Development and Communications Manager, Monique Hernandez, to deliver CAPI's Read in Color library–along with a starter pack of books bringing diverse perspectives on racism, social justice–to CAPI South. CAPI's clients will benefit from this resource, but so will the three other nonprofits sharing space in CAPI's building on Lake Street: COPAL, a nonprofit serving the Latinx community; SEWA-AIFW whose clients are predominantly South Asian immigrants and refugees; and Southside Services, Inc., who serves adults and youth with cognitive and developmental disabilities.
Want to take part in the initiative? You can sign the Read in Color Pledge to show your commitment to reading and sharing diverse books. We're excited to bring this resource to our neighborhood and wider community, and look forward to hearing your stories!