CAPI engages, encourages and empowers Minnesota's immigrants and refugees to get involved in problem-solving and decision-making on issues that matter to them.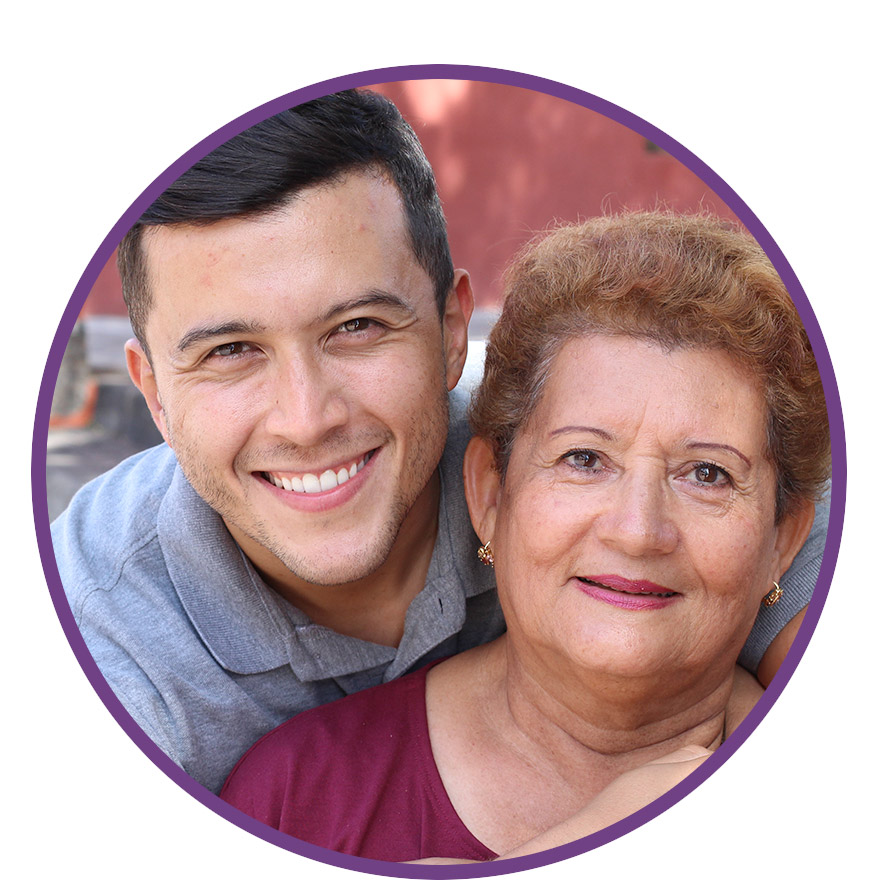 CAPI works to empower new immigrants and refugees by increasing voter participation, advocating to make services more accessible to limited English speakers, and promoting immigrant and refugee input into publicly financed initiatives to ensure their voices are heard and gains are made.
CAPI is actively involved in the planning of the Bottineau/Blue Transit Line, which services the needs of many immigrants and refugees in Brooklyn Park, Brooklyn Center, and North Minneapolis. CAPI conducts outreach and education to immigrants and refugees regarding the development of the line, specifically as it relates to the impact on job access and the North Minneapolis station planning. CAPI is a member of the Blue Line Coalition and provides formal feedback to Hennepin County regarding its Blue Line proposal; we also continue to work with the North Minneapolis Workforce Center as immigrants and refugees enter the workforce in record numbers.
Ignite Minnesota Asian Power
IMAP (Ignite Minnesota Asian Power) is a coalition launched on July 14th between AAOP (Asian American Organizing Project), CAPI-USA, and both organization's grantees. IMAP aims to empower API communities in Minnesota to become influencers in the democratic process.
Grantees included in this coalition are: Filipinx for Immigrant Rights and Racial Justice in Minnesota (FIRM-TC), Hmong Women Achieving Together (HWAT), Release MN8, Church of St. Columba, Vietnamese Social Services, Karen Organization of Minnesota, Lao Assistance Center of Minnesota, Bhutanese Community of Minnesota, Sewa-Asian Indian Family Wellness (AIFA), COPAL-MN, and Hmong Americans for Justice.
Elections: General Election Information
Who can Vote?
You can register to vote if you meet all of the following qualifications.
You're a U.S. citizen;
You'll be at least 18 years old Election Day;
You're a resident of Minnesota for 20 days;
You have finished all parts of any felony sentence;
You can vote while under guardianship unless a judge specifically has revoked your right to vote;
You cannot vote if a court has ruled that you are legally incompetent.
How do I register to vote?
You can register to vote in the following four ways:
Register online. You will need an email address, a Minnesota driver's license or Minnesota identification card number or the last four numbers of your Social Security number. If you are a participant in Minnesota's Safe at Home Address Confidentiality Program, do not register to vote or update your registration online. Contact Safe at Home at 1-866-723-3035.
Register on paper and mail in the form. You can print a voter registration application and mail it to your local county election office or the MN Secretary of State prior to Election Day.
Register to vote at any local elections office prior to Election Day.
Register on Election Day. You will need to provide proof of current Minnesota address at your polling place on Election Day or at an early voting location.
How do I vote?
You can register to vote if you meet all of the following qualifications.
You can vote Absentee (vote early) by requesting an absentee ballot online. A paper ballot will be mailed to you from the MN Secretary of State's Office. Completed absentee ballots must be returned to the Secretary of State Office by 3pm on Election Day.
You can vote early in person at an early vote location or your county election office.
You can vote at your polling location on Election Day. Polls are open 7am to 8pm and you must be in line by 8pm to vote.
How do I check my Voter Registration Status?
To check your voter registration status, absentee ballot status, and to find your polling location, visit: MN Secretary of State's Registration Page. Be sure to check on this at least 30 days before Election day in case you have to change any information.
2023 Elections Information
General Elections
March 14, 2023 – Township Elections
June 23 – August 7, 2023 – Vote by mail or in person for the Primary
July 18, 2023 – Register in advance to save time on Primary Election Day
August 8, 2023 – Primary Election Day
September 22 – November 6, 2023 – Vote by mail or in person for Election Day
October 17, 2023 – Register in advance to save time on Election Day
November 7, 2022 – Election Day
Early Voting by mail or in person begins September 22, 2023 through November 6, 2023
The last day to register to vote in advance of Election Day is Tuesday, October 17, 2023
Request Absentee Ballot
You can request an absentee ballot for both the Primary and General Elections here.
CAPI seeks to center the voices of immigrant, refugee, and U.S.-born communities of color to advocate and advance policies that reflect the community's needs and undoes harmful practices that hold inequities in place. We commit to responding to community needs, promoting equity-centered and anti-racist policies, developing leaders, and co-create solutions with and for immigrant, refugee, and Black, Indigenous, and People of Color (BIPOC) communities.
Click the link below to see CAPI's 2023 Public Policy Agenda and find out more information we are focusing our efforts on through various policy committees.
"We are pleased to support CAPI USA in its efforts to empower all Minnesotans to engage in the democratic process, access civic information, and feel confident making informed decisions on the issues that matter to them."
-Debby Landesman, McKnight Board Chair

Compassion, Hope, and Opportunities…
We care. Those two simple words flow through everything we do at CAPI, empowering our clients to lead healthy, secure lives. Where there are barriers and fear, we bring hope and opportunities to all we serve. Compassion drives all we do, helping individuals access the resources and pathways that will change their lives and lift up our communities. That's our goal – to change people's lives, empower them, and impact the communities we call home.