Reading diverse books promotes understanding, empathy, and inclusion. Host a book drive for CAPI today!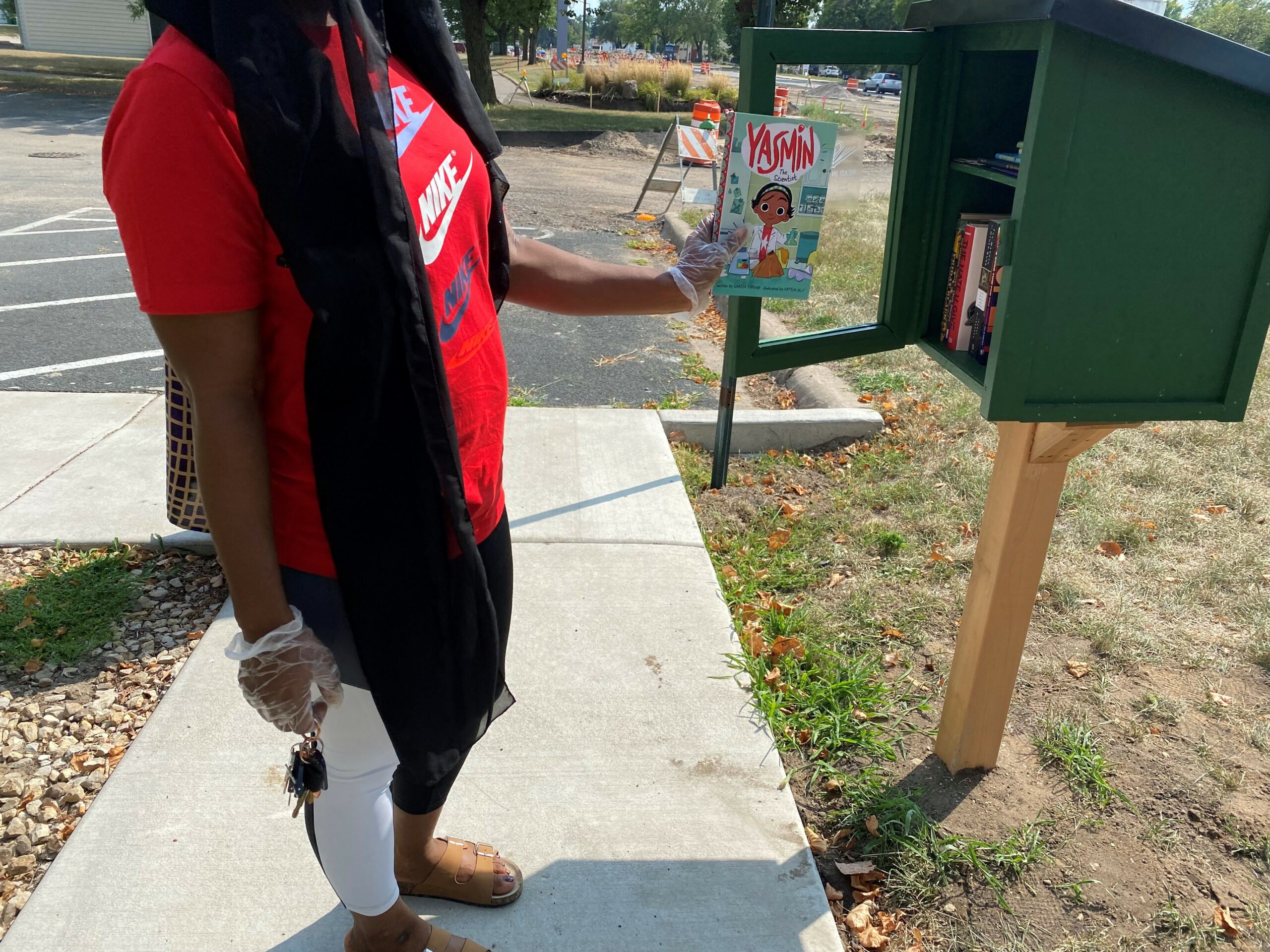 Love reading? We do too! Help promote literacy and get books into the hands of our communities by hosting a book drive!
CAPI is a steward of 2 Little Free Library boxes connected to the Read in Color initiative. Read in Color "distributes books that provide perspectives on racism and social justice; celebrate BIPOC, LGBTQ+, and other marginalized voices; and incorporate experiences from all identities for all readers." Read in Color promotes inclusion and gives readers in our communities a chance to see themselves represented in the pages of a book, and, "provides a window into experiences different from our own." Our boxes are housed at both of our locations in Brooklyn Center and in Minneapolis.
Want to donate funds to purchase books? Monetary donations can be made online (write Book Drive in note section) or checks can be mailed or dropped off to our Brooklyn Center location with the name of your organization or book drive sponsor in the memo.
Register Your Book Drive
Contact Monique Hernandez at Monique.hernandez@capiusa.org or call 612.767.7815. and tag CAPI on Facebook, Twitter, and Instagram so we can help promote your drive! And don't miss downloading our resources below to get suggested donation items, a flyer, and a sample social media post to promote your drive.
BOOK DRIVE TO-DO's & MATERIALS
TO DO's:
Promote Your Book Drive

Share information throughout your community and/or organization
to generate interest and involvement early in the process. Share
your goal for the number of books you would like to donate, types of books you
are looking for, deadline for donations, how to donate and a contact
person who can answer questions. Tag CAPI on Facebook and Twitter (@CAPIUSA1982) and Instagram (@capi.usa) when promoting your drive and we will like and comment on your posts, creating more excitement.

Create Posters and Flyers

Write Newsletter Articles

Create Fun Rewards for Reaching Goals

Design Unique Collection Displays

Complete Your Drive

Your campaign has ended. It's a success!

It's time to bring the donations to CAPI:
5930 Brooklyn Blvd., Brooklyn Center, MN 55429
Please bring donations to the front entrance.
We are open Monday – Friday from 8:30 a.m. – 4:30 p.m.
CAPI appreciates you and the many ways you support our community!

Compassion, Hope, and Opportunities…
We care. Those two simple words flow through everything we do at CAPI, empowering our clients to lead healthy, secure lives. Where there are barriers and fear, we bring hope and opportunities to all we serve. Compassion drives all we do, helping individuals access the resources and pathways that will change their lives and lift up our communities. That's our goal – to change people's lives, empower them, and impact the communities we call home.