Be a champion for immigrants, refugees, and historically underserved communities.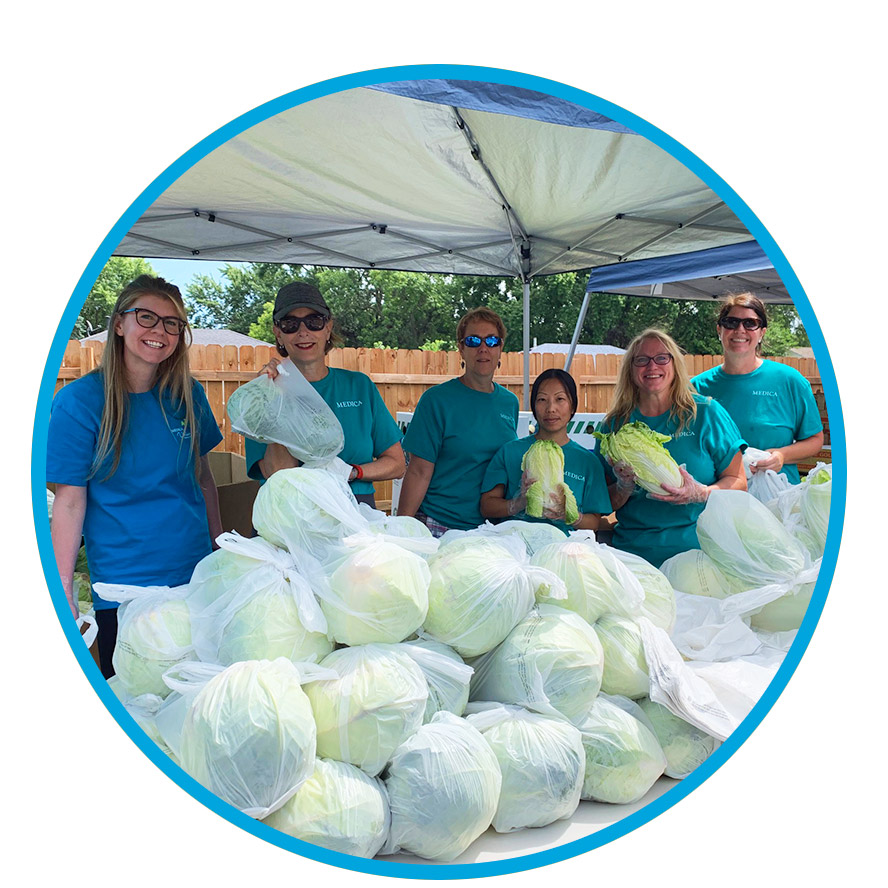 Join us in serving more than 10,000 immigrants, refugees, and historically underserved communities. Approximately 65% are Asian, 22% are African, 8% are African-American, 3% are other immigrants and 2% are Caucasian. Over 95% of the people we serve are living at or below the federally designated poverty level.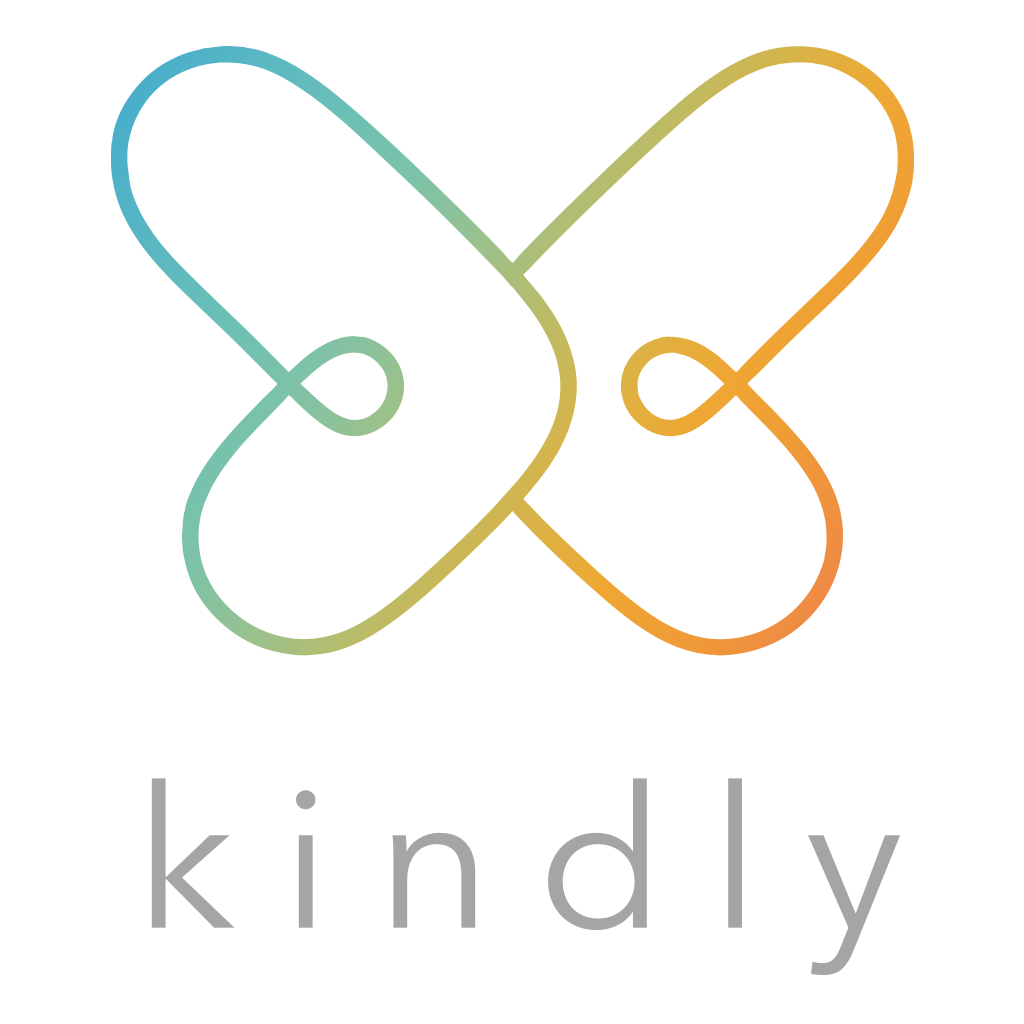 CAPI is partnering with Kindly for a faster and easier way to volunteer with us and keep you connected to other volunteer opportunities in your community. Simply download the Kindly app, sign-up, and stay up-to-date via the app. Kindly also works with donors to amplify impact through a Kindly Donor-Advised Fund, giving donors boots-on-the-ground access to community action.
If apps aren't your thing, you will still have the option to sign up through the buttons by the Food Shelf Information.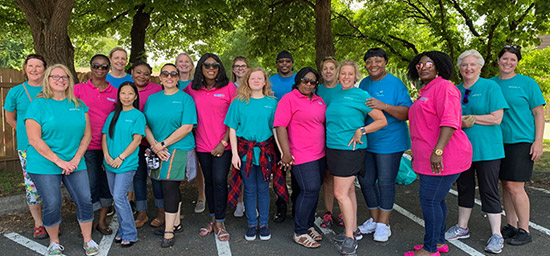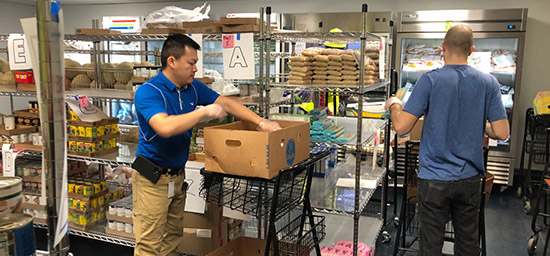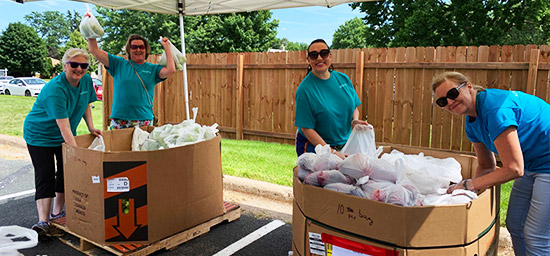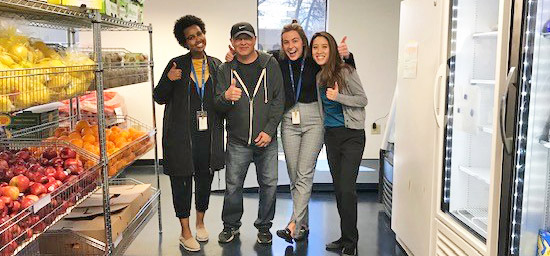 Volunteer with CAPI in the following programs:
CAPI's food shelf is now open to clients for indoor shopping. Volunteers will be provided with gloves, hand sanitizer, and masks upon arrival. Masks are required while inside the CAPI food shelf. For information on signing up at the food shelf, contact Mai Thao at 612-767-3670 or email: volunteer@capiusa.org.
Food shelf volunteers are needed to:
help bag rice
help clients shop and unload at their cars
help unload food shipments and restock shelves
Location: 5930 Brooklyn Blvd, Brooklyn Center MN 55429
Fresh Produce Distribution
Each summer and early autumn, CAPI distributes over 70,000 pounds of fresh produce to community members. Individuals and families can pick up a variety of free fresh bulk fruit and vegetables. Volunteers are needed to greet customers, record intake, bag and distribute produce, assist participants with carrying/transporting produce, set up/take down, and general clean up.
Dates for the season:
July 13th
July 27th
August 10th
August 24th
September 14th
October 12th
During COVID-19, we are taking all appropriate measures to ensure the safety and health of our volunteers. Check out our other volunteer opportunities below!
Hmong Seniors Program Volunteer Companion
Check-in with a Hmong senior at least twice a month; one visit in-person
Encourage independent living by helping seniors with simple household chores
Reduce isolation and provide companionship for seniors through in-home visits and phone calls
Must have Hmong language skills
Must have access to transportation to and from senior's home
To get involved, contact Souwan Thao or Thai Vang for more info.
CAPI invites volunteers to explore civic engagement work and gain exposure to working with diverse communities. There are opportunities to assist with non-partisan election activities including:
Phonebank and canvassing opportunities leading up to local, state, and federal elections
Conduct outreach at community events to register and pledge people to vote
Provide transportation to and from polling places
Provide translation at the polls
Other civic engagement volunteer opportunities include advocacy and policy work.
CURRENT OPPORTUNITY:
Contact Victor Yang for Phonebanking opportunities at 612-767-9517 or email peevxwm.yang@capiusa.org.
Twin Cities World Refugee Day
CAPI USA hosts the annual Twin Cities World Refugee Day celebration each summer which draws over 4,000 people. This event celebrates the history, present, and future of refugees in our local communities. We build connections through education, raising awareness, and sharing cultural elements such as music, art, dance, and food. Volunteers play a huge part in making this event a success! TCWRD 2023 will bring back our in-person event on June 11 at Centennial Park in Brooklyn Center!
To get involved as a volunteer, complete the form below or contact 612-767-7815.
"I think what you're doing is wonderful, especially what you're doing for the Hmong community. I will definitely volunteer again!"
-Jesica B.

Compassion, Hope, and Opportunities…
We care. Those two simple words flow through everything we do at CAPI, empowering our clients to lead healthy, secure lives. Where there are barriers and fear, we bring hope and opportunities to all we serve. Compassion drives all we do, helping individuals access the resources and pathways that will change their lives and lift up our communities. That's our goal – to change people's lives, empower them, and impact the communities we call home.