Diverse in who we serve, the staff we are, and the services we provide.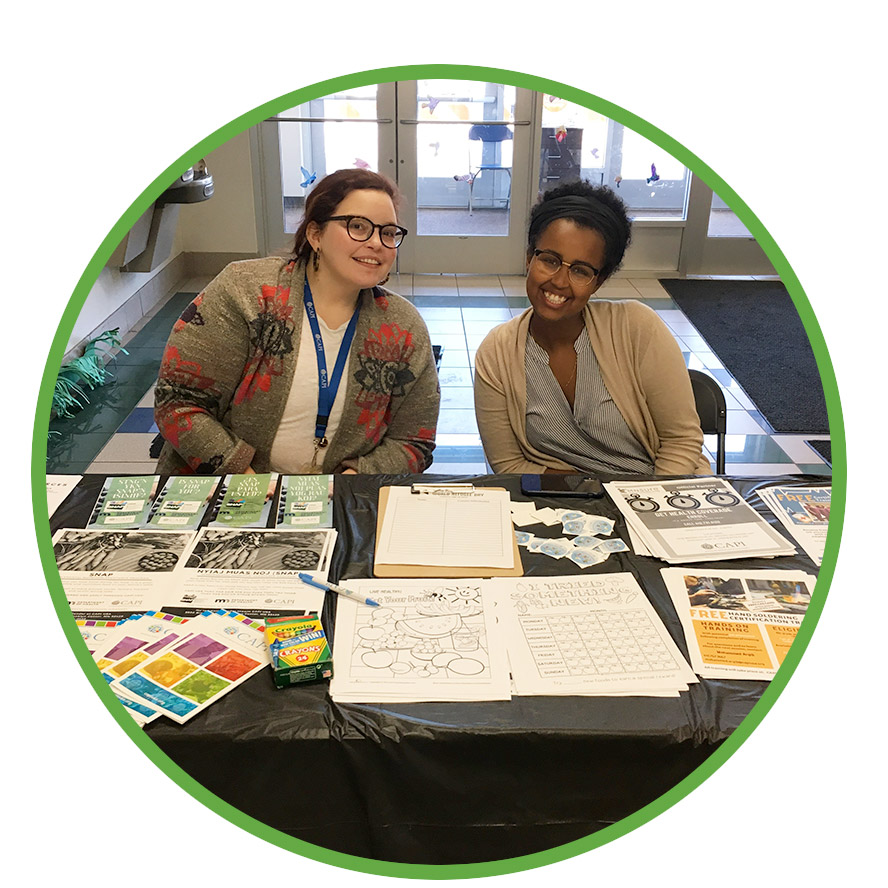 You want to come to work and make a difference.

You care about the marginalized, immigrants, and refugees, and want to help them live full lives.

You want to positively impact the community where you live.

You're passionate about helping others – it's what gets you out of bed in the morning.
If that's you, then there's a place for you at CAPI.
CAPI is an immigrant-led organization that is committed to guiding refugees and immigrants in
the journey toward self-determination and social equality. Our diverse staff and full-time
AmeriCorps/VISTA members speak over 15 different languages and administer services at CAPI's
Brooklyn Center Immigrant Opportunity Center as well as at our East Lake Street office.
Diversity and Inclusivity
CAPI believes our diversity makes us uniquely qualified to bring the bold new perspectives needed to shape brilliant ideas. A leader in providing essential services to immigrants, refugees, and our whole community, CAPI is as diverse as the individuals we serve. Speaking many languages and celebrating many cultures, our staff is global, coming together from every corner of the world.
We celebrate and embrace our differences. As a result, we are more inclusive in our work, behavior, and thinking processes. We see CAPI as a place where cultures can weave together, languages can blend, and we can all thrive together – because, at the end of the day, we're more alike than different.
CAPI is an equal opportunity employer and program provider.
"I love working at CAPI because it makes me feel fulfilled.
Coming to work every day and seeing how everyone is here with a purpose is beautiful.
We all want to help, provide services, connect, and treat everyone like family.
We are all connected, we care, we are CAPI. That is why I am here."
-Seaarra H., MFIP Counselor

Compassion, Hope, and Opportunities…
We care. Those two simple words flow through everything we do at CAPI, empowering our clients to lead healthy, secure lives. Where there are barriers and fear, we bring hope and opportunities to all we serve. Compassion drives all we do, helping individuals access the resources and pathways that will change their lives and lift up our communities. That's our goal – to change people's lives, empower them, and impact the communities we call home.