We offer a nutritious, culturally-specific food shelf while serving as a gateway to resources that move people toward greater economic stability and health.
Through our food and nutrition programs, we promote healthy communities, partnerships, community involvement, and volunteerism.
In 1982, CAPI was founded as a food shelf to meet the cultural and nutritional needs of Asian families arriving after the Vietnam War. Today, CAPI's food shelf continues to serve all those in need by providing culturally specific foods and fresh fruits and vegetables. Participants shop for the groceries that best fit their dietary and family needs through a client choice shopping model. The food shelf program provides over 450,000 pounds of food per year to individuals and families.
CAPI's bilingual staff also facilitate access to other services such as:
Health Care
Tax Assistance
Public Benefit Programs
WIC/SNAP/other food support programs
Employment and Training Programs
Food Shelf Hours
OPEN
Tuesdays – 1:00 p.m. – 4:00 p.m.
Wednesdays and Thursdays – 9:00 a.m. – 12:00 p.m.; 1:00 p.m. – 4:00 p.m.
(the food shelf is closed from 12:00 p.m. – 1 p.m. for lunch)
CLOSED
Mondays and Friday
Location: 5930 Brooklyn Blvd, Brooklyn Center MN 55429
Food Shelf Enrollment:
CAPI is no longer providing curbside pickup. Those visiting the food shelf may come inside and choose their own items. Call or text 612-263-1498 or email Melissa Xiong for information on the food shelf program. You can also call or text Tony Vang at 612-263-2185. No appointment is needed. Please bring a form of identification with you. Those in need of emergency assistance may come to pick up items once every six months.
Eligibility Guidelines
Resident of Hennepin County
300% or below the Federal Poverty Guidelines
Fresh Food Thursdays
CAPI distributes FREE fresh produce from summer through early fall on the 2nd and 4th Thursday of the month at our office in Brooklyn Center. Numbers are handed out at 12:30 pm and distribution begins at 1 pm ending at 3 pm.
Fresh Produce Distribution Dates for 2023:
July 13th, July 27th, August 10th, August 24th, September 14th, and October 12th
Location:
CAPI Immigrant Opportunity Center
5930 Brooklyn Blvd.
Brooklyn Center, MN 55429
Supplemental Nutrition Assistance Program (SNAP)
The SNAP program is intended as a supplement to help individuals and families purchase healthy and nutritious foods. Eligibility for the program depends on your household size and income. CAPI provides screening and application assistance for the Supplemental Nutrition Assistance Program (SNAP, formerly food stamps) for people of all ages.
Nutrition Assistance Program for Seniors (NAPS)
CAPI is a satellite distribution site for the Nutrition Assistance Program for Seniors (NAPS), which is Minnesota's Commodity Supplemental Food Program. This is a USDA program administered by the Minnesota Department of Health. The program is designed to provide a monthly box of healthy and nutritious foods to low-income individuals over the age of 60 at no cost.
Eligibility
Over age 60
Meet income guideline
Prepare your own meals (not living in a facility that provides meals)
Participants are required to provide recently postmarked mail with name and address, knowledge of current gross monthly household income, and picture ID.
The CAPI Gardens Project empowers immigrants and refugees, particularly immigrant and refugee women, to become community leaders through gardening and small-scale farming. The gardens create access to and utilization of affordable, healthy, fresh, and culturally suitable food for Hmong, Laotian, and other Southeast Asian immigrant families.
During the growing season, CAPI supports 325 urban gardeners as they raise 4,500 pounds of fresh produce from 15 community gardens. Produce is distributed to each gardener, with the remaining produce sold at a mini-farmers market. More than 2,500 lbs. of produce were distributed through the CAPI Asian Food Shelf.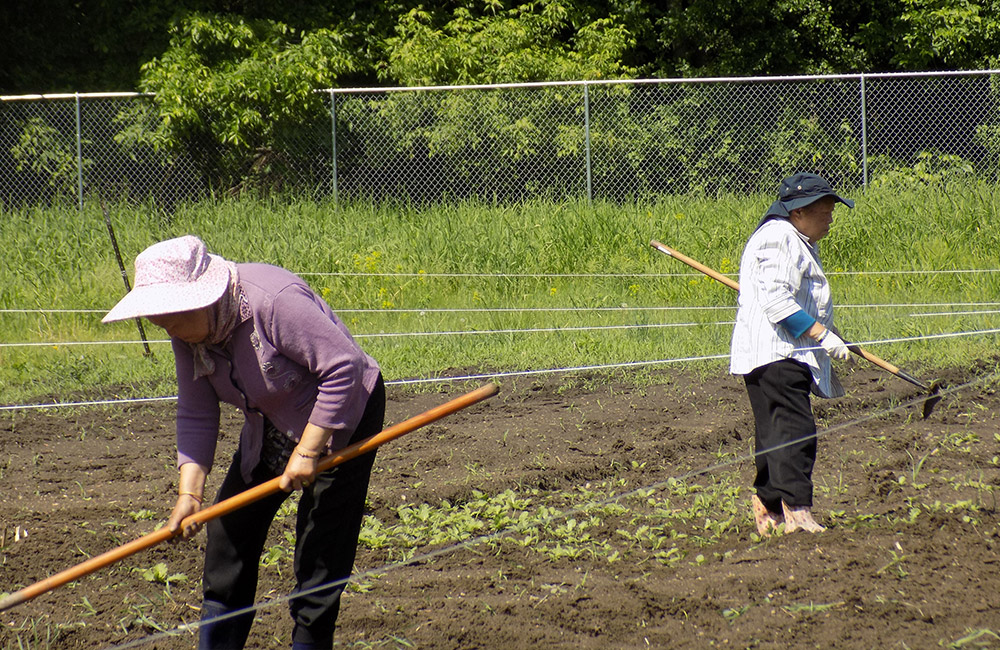 HEALTH & HUMAN SERVICES
CAPI's holistic approach to health and wellness helps build healthy families and communities.
We provide culturally and linguistically appropriate access to health care, health information, and public benefits enrollment assistance; offer senior programs; and support caregivers.
MNSure Outreach and Enrollment
CAPI conducts MNSure outreach and provides navigation and enrollment services for uninsured individuals. Our bilingual staff and volunteers help people understand, apply, and enroll for health coverage through the Marketplace.
CAPI serves as the lead agency of a 3-agency collaboration to conduct outreach and enroll.
Our certified MNsure navigators can assist with the following:
Consumer Assessment
Consumer Education
Account Creation and Maintenance
Application and Renewal of Coverage
Eligibility
Enrollment
Exemptions
The Hmong Seniors Program is designed to improve the quality of life and enable seniors to stay and live independently at home and prevent long-term nursing home placements. The program connects Hmong seniors and their caregivers to support services in the community.
CAPI senior advocates can help Hmong seniors apply for benefits including senior housing, Medicare, Medicaid, Medicare Savings Program, social security benefits, SNAP and food benefits, and energy assistance. Staff can also provide information and referrals to Hmong Seniors about housing, medical and financial services. CAPI's bilingual staff are also able to provide interpretation and translation services for Hmong Seniors.
Services provided to seniors include:
Person-centered case management services
Transportation for shopping, medical appointments, or other activities
Social and educational program activities
Volunteer companions
The Caregiver Program encourages independent living for Hmong older adults and those with disabilities by empowering their caregivers. CAPI works with caregivers who provide care for their relatives (grandparents, parents, and other members of their extended family), serving as a resource as they confront the economic, social, and medical difficulties often associated with caring for their loved ones.
Through this program, caregivers gain the skills necessary to access support services and become empowered to make decisions that will improve the quality of life for them and their loved ones.
Services provided for caregivers include:
Social and educational program activities
Coaching and counseling services
Access assistance services
Benefits Enrollment Center
CAPI's Benefits Enrollment Center (BEC) is part of a national network of BECs funded through the National Council on Aging. The BEC provides coordinated people-centered services to enroll low-income seniors and younger adults with disabilities in programs connected to health care, prescriptions, food, utilities, transportation assistance, and more.
Navigators can assist Medicare beneficiaries to enroll in five core areas including:
Medicare Part D Extra Help/Low-Income Subsidy (LIS)
Medicare Savings Programs
Medicaid
Supplemental Nutrition Assistance Program (SNAP)
Low-Income Home Energy Assistance Program
Eligibility:
Medicare beneficiaries 65 years of age or older
Individuals with disabilities who are Medicare eligible
Benefits eligibility may be based on household size and income
"Thank you for helping me… now I can get my normal life back."
– Se Lee

Compassion, Hope, and Opportunities…
We care. Those two simple words flow through everything we do at CAPI, empowering our clients to lead healthy, secure lives. Where there are barriers and fear, we bring hope and opportunities to all we serve. Compassion drives all we do, helping individuals access the resources and pathways that will change their lives and lift up our communities. That's our goal – to change people's lives, empower them, and impact the communities we call home.