CAPI offers employment and
financial services to create
pathways to economic independence
for immigrants, refugees, and
American-born clients.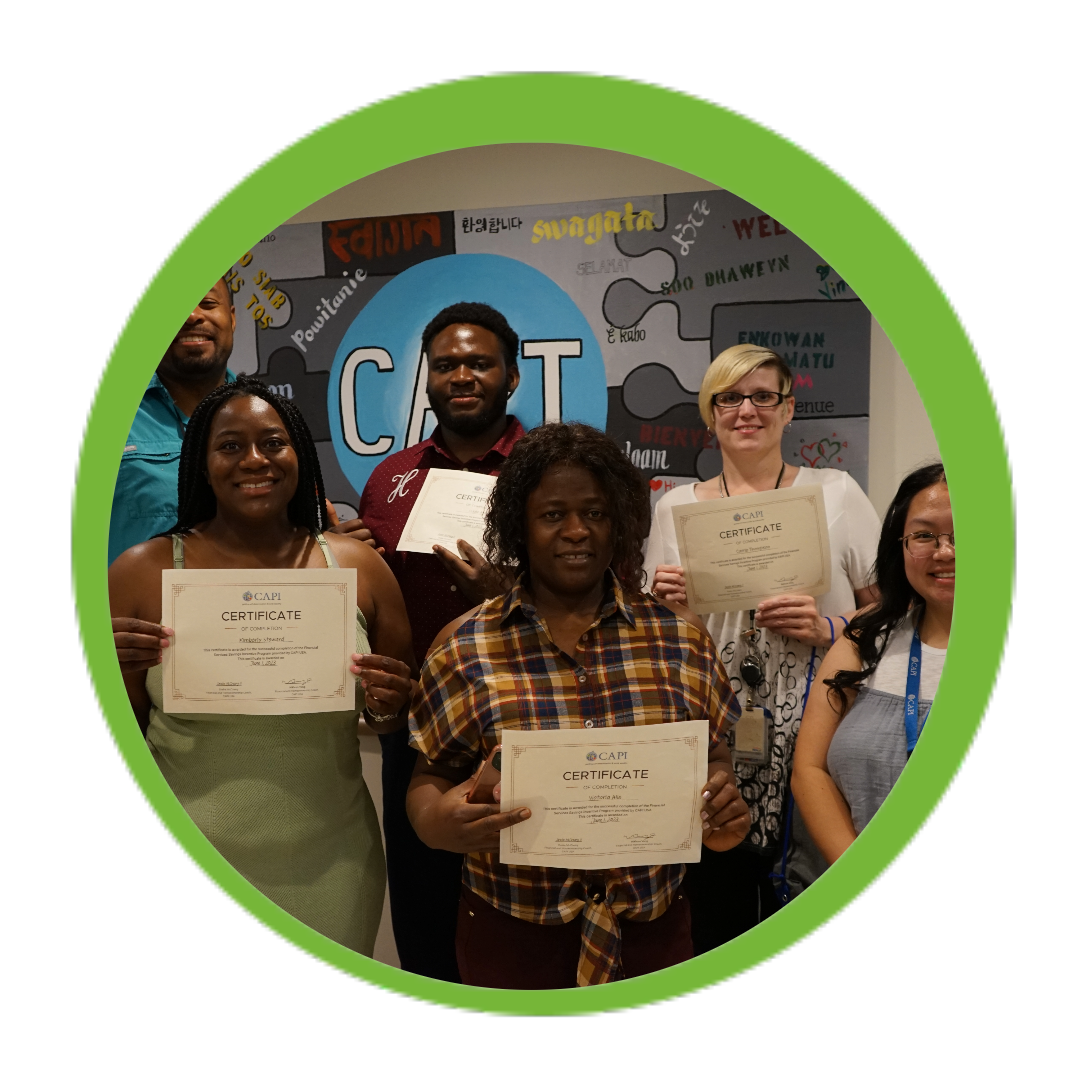 To create these pathways, CAPI staff provide culturally competent, linguistically appropriate,
individualized services and tailored employment and/or financial plans for each client.
CAPI's Economic Empowerment programs serve over 900 people.
Minnesota Family Investment Program (MFIP)
CAPI's Minnesota Family Investment Program (MFIP)—funded through Hennepin County—strives to guide individuals toward employment while focusing on families. CAPI staff provide intensive case management, training and job coaching, and placement and retention services.
CAREER PATHWAYS
The Career Pathways program helps unemployed and underemployed refugees and immigrants find employment through credentialed training, paired with individualized career planning, work readiness, job search, placement, and retention services.
Eligibility Requirements:

Unemployed or underemployed
Legally authorized to work in the USA
Ages 18 years or older
Committed to finding full-time employment
FINANCIAL SERVICES
As a Financial Opportunity Center, CAPI provides services to help individuals understand budgeting, saving, credit and debt reduction. Let us help you find a path to financial independence!
Financial Education
Through CAPI's Financial Education program, individuals will learn the basics of creating a budget, banking, building credit, and the importance of saving.
Financial Coaching
CAPI's Financial Coach provides one-on-one service to help clients create a budget, review their credit report, work on financial goal planning, and learn how to begin building wealth to move clients toward financial stability and independence.
Homeownership
In partnership with MN Housing and MN Homeownership Center, CAPI offers a homebuyer workshop called Home Stretch.
Volunteer Income Tax Assistance (VITA)
In partnership with Prepare and Prosper, CAPI provides culturally competent tax assistance to over 500 low-income individuals.
"Even though we didn't believe in ourselves,
and thought this was going to be hard we have accomplished it!"
-Leticia, Nursing Assistant Certification Graduate