This March 1 – April 11, 2021  join CAPI in our efforts to fight food insecurity in the state of Minnesota.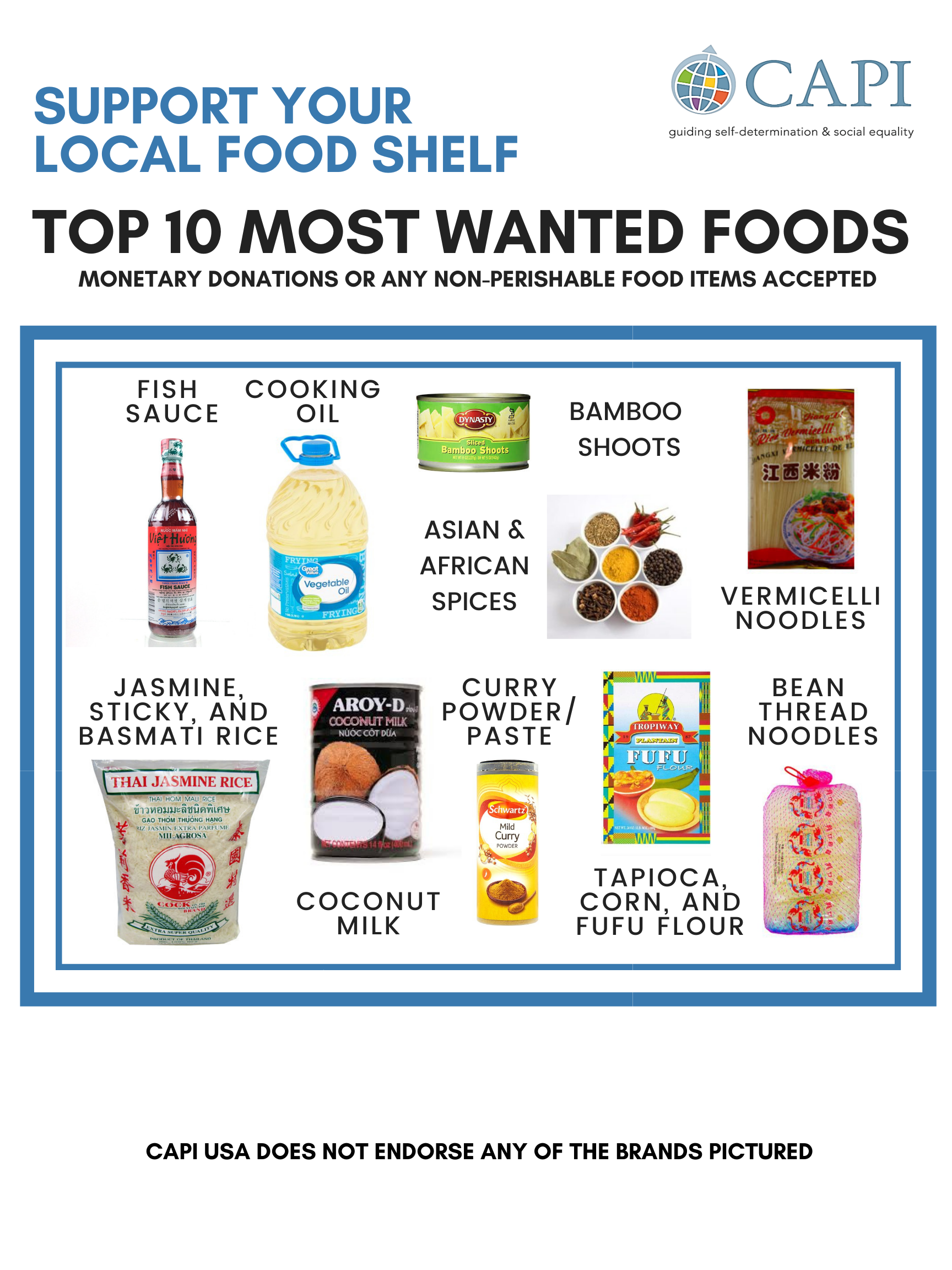 After years of steadily declining food insecurity rates, it was projected that food insecurity in Minnesota in 2020, impacted by the Covid-19 pandemic, could rise to 13%.
Why is the March Campaign Important?
Last year, our food shelf went from serving 2,000 individuals to 15,000. We were able to meet this need with the help of individuals, companies/organizations, and foundations who invested in CAPI and the work that we do. We anticipate the need to continue to rise this year and years to come as the impacts of COVID-19 ripple across our country.
Help Us Fight Food Insecurity!
You can help us provide critical resources to your neighbors by hosting a food drive or by donating monetarily to our food shelf. To host a food drive, find info here or contact Monique Hernandez to get organized. You can donate monetarily at the link below and then tell others why you support CAPI and encourage them to support us during our campaign. We believe the best is yet to come and are hopeful for the year ahead!