April 26 – May 14
Share your love of reading AND advocate for diverse voices!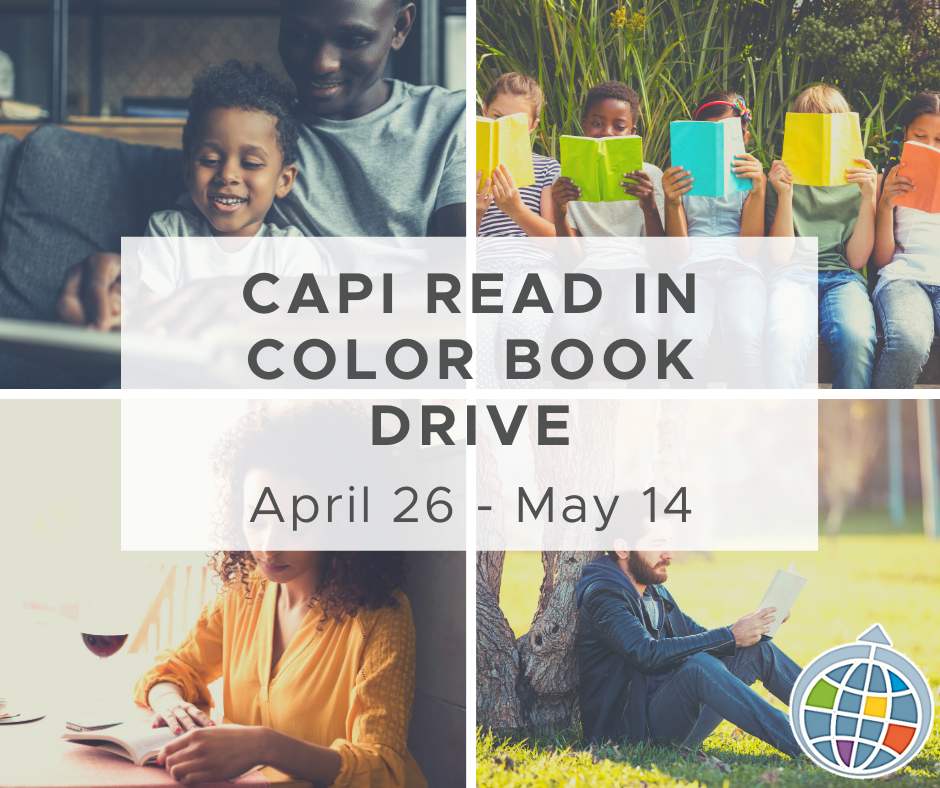 Help stock the shelves of our Read in Color Little Free Library!
What is Read in Color?
Read in Color library boxes distribute books that provide perspectives on racism, social justice, and celebrate BIPOC, LGBTQ, and other marginalized voices. CAPI's LFL is one of the first in the nation to do just that! 
What Can I Do?
Donate books for all ages to CAPI's Read in Color Book Drive to help keep the shelves of our little library stocked. Drop books off April 26 – May 14 at our office on East Lake Street (3702 E. Lake Street) or at our location in Brooklyn Center (5930 Brooklyn Blvd.). Need ideas on what to donate? Check out the handy link below! And, thanks to our friends at Red Balloon Bookshop, you can purchase items for our book drive from them and receive a 20% discount!
Need more info, contact Monique Hernandez. Thanks for supporting CAPI!