Now Accepting Applications!
Help CAPI build and strengthen our volunteer program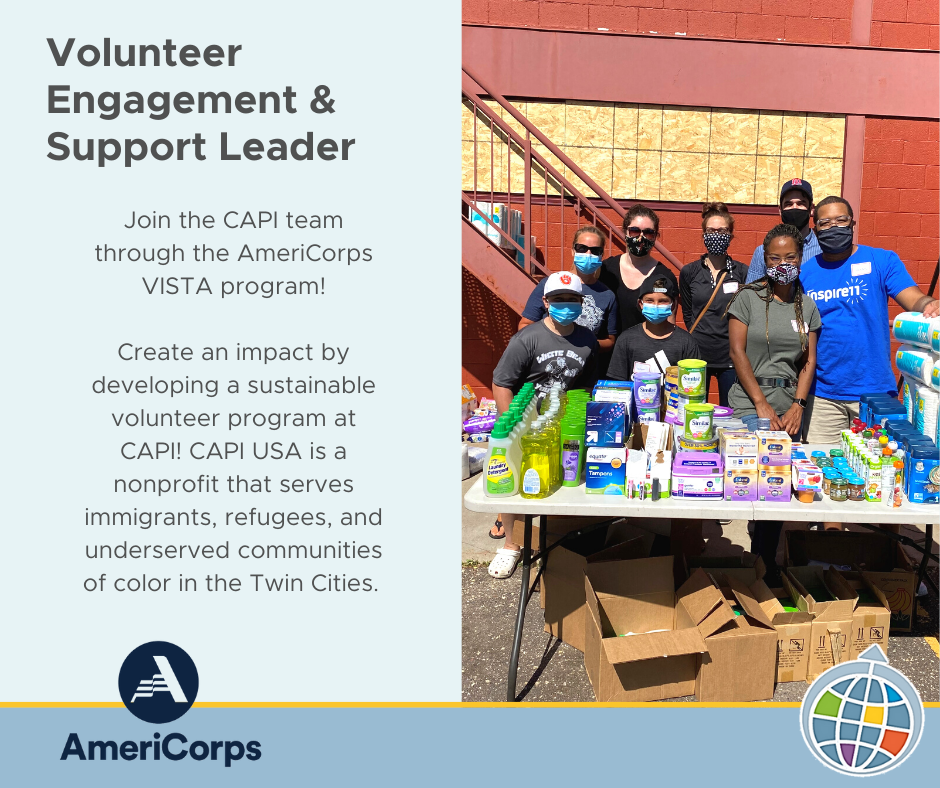 For 40 years, CAPI has been providing critical resources to immigrants, refugees, and historically underserved communities of color.
You can help build and strengthen our volunteer program through this AmeriCorps position, gain valuable insight into the nonprofit sector, health and wellness programming, and build relationships to enhance CAPI's vision that all refugees, immigrants, and each person in our communities can lead successful lives and exercise fully their civic rights and responsibilities.
What Will I Do?
As CAPI's Volunteer Engagement team member, you will work in partnership with the Development and Communications Manager, Food Shelf Coordinator, and other key leadership team members to increase CAPI's capacity to serve our clients through the use of volunteers. This will include shaping CAPI's volunteer infrastructure, making volunteer opportunities accessible to a wider audience, and developing strategies to engage volunteers long-term.
For details about AmeriCorps VISTA healthcare benefits, click here!