Will you join us?
During the month of July, CAPI's food shelf is participating in the OYH Summer Challenge. This is an annual challenge organized by Hunger Solutions. Donations during this challenge are matched up to $4,000 and will help us purchase culturally-specific food.
CAPI Stories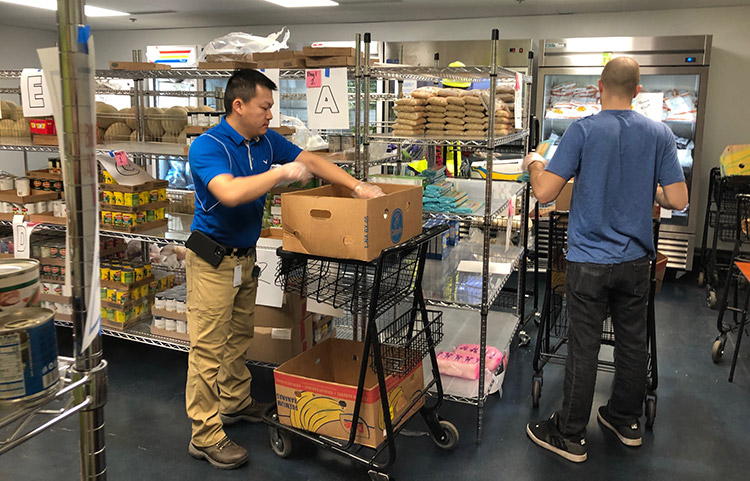 Wacheng Vang and his wife are CAPI food shelf clients. They are a senior Hmong couple in the Twin Cities, and Wacheng is a Hmong refugee who settled here in the 80s. In May, CAPI staff member, Souwan Thao, called to check-in on them and spoke with Wacheng's wife. Mrs. Vang said that her husband "used to be able to drive around though he's old," however, he has a health condition now that causes him to faint and fall, resulting in the doctor refusing to approve him to drive.
The Vangs live by themselves and even though their daughter had been able to take them to CAPI once a month to pick up their groceries, due to the pandemic and lockdown, they were afraid to go to the store or to CAPI to get food. Souwan told them about CAPI's delivery to seniors and they described it as a blessing. Mrs. Vang said that the food that CAPI has delivered during the pandemic has saved them.
Thank you to our donors, volunteers, and partners for helping us provide for the daily needs of our clients. Your support not only impacts our community but our staff. "I feel so blessed after talking to this lovely couple," says Souwan. Thank you for making our work possible!

The month of June saw CAPI and 3 partnering organizations–COPAL, SEWA-AIFW, and Southside Services, Inc.–come together to organize emergency pop-up food shelves at our building on Lake Street in Minneapolis. Groups of volunteers from Old National Bank, Inspire11, Orangeball Creative, and individual community members helped distribute canned and dry goods, hot meals, diapers, and other home goods which were and still are in high demand. Some young artists also helped to create a temporary mural of solidarity until we are able to have a permanent one installed.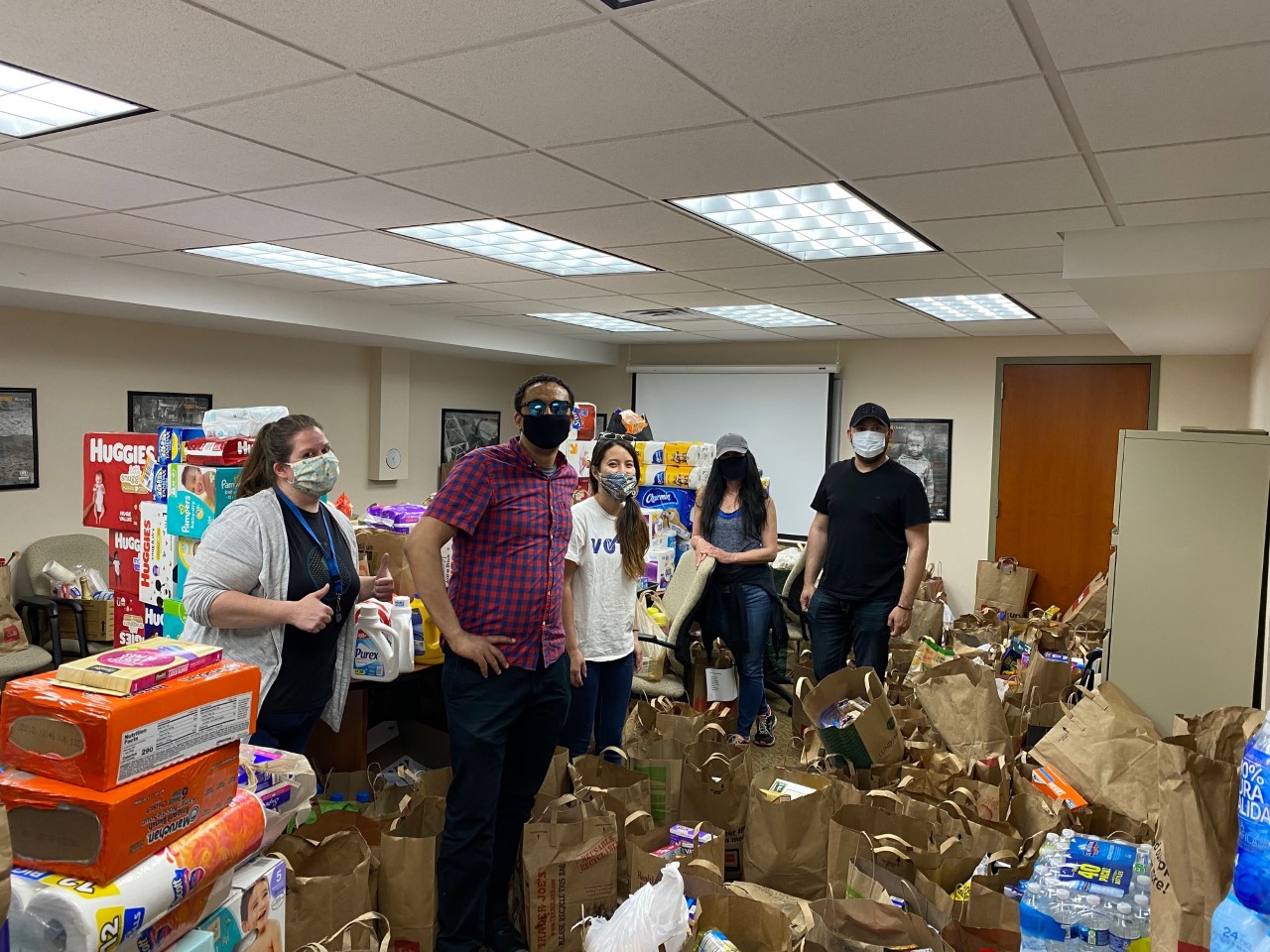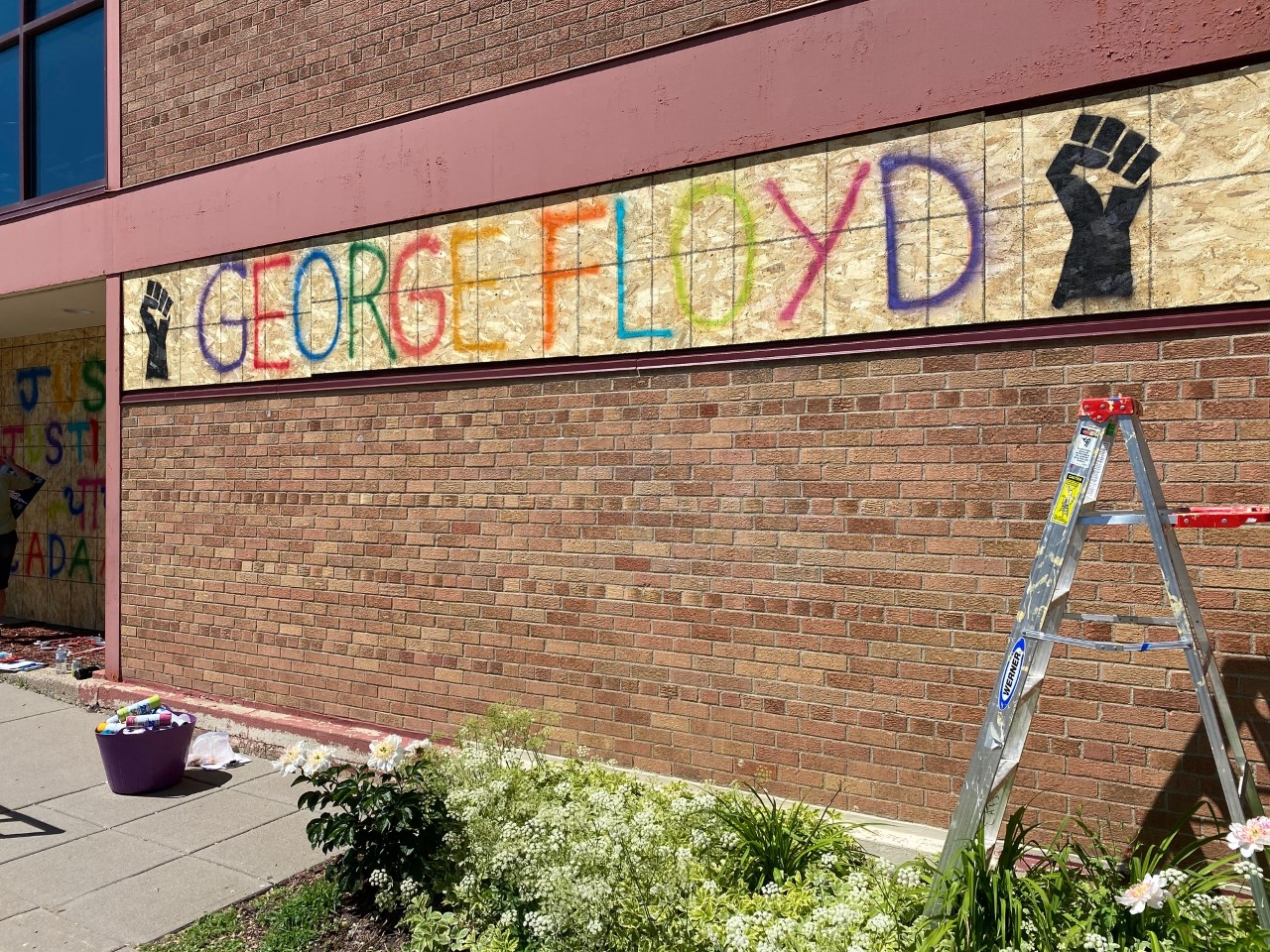 Fresh Produce Distribution

Our annual Fresh Produce Fridays start on July 10th at our headquarters in Brooklyn Center. This is a great large group volunteer activity, but we welcome volunteers in any number! The following days are already full: July 10, July 24, and August 14.
Thank you again to all those who make our work possible and invest in our clients and staff. Through your dollars, time, and energy, you help us provide much-needed job search and training services; financial coaching; tax preparation services; health insurance enrollment; food; rental assistance, and more. We couldn't do this without you!